Bishop Claude Richard Alexander, Jr.
Senior Pastor
For over 34 years, Claude Alexander has sought to serve God and community. Having accepted the call to ministry at the age of 17, he endeavored to prepare himself by obtaining a Bachelor of Arts degree in Philosophy from Morehouse College (1985), a Master of Divinity Degree from Pittsburgh Theological Seminary (1988), and a Doctor of Ministry Degree from Gordon-Conwell Theological Seminary (2004).
Having pastored Morning Star Baptist Church in West Mifflin, PA from 1987-1990, he accepted the call to pastor University Park Baptist Church in May of 1990. Under his leadership, The Park Church has grown from one local congregation of 600 members to a global ministry of thousands with three locations and weekly international reach.
Upon his arrival at The Park, his initial focus was to help the congregation move outward with an emphasis on mission and outreach within the local community. He extended the reach of Christ through the church with programs such as global missions, counseling services, and holistic ministry to youth. He was one of the founding pastors of HELP (Helping Empower Local People), which worked with congregations to increase justice and access for all people. By 1997, the congregation had tripled in size and in 2001, Bishop Alexander led the church to their new location on Beatties Ford Road. This facility became the birthing place of expanded ministries, including a recording studio, which produced the acclaimed Kingdom Voices choir recording in 2006: "One Thing I Desire."
Upon hearing God's heart for the community, Bishop Alexander led a seed group to consider another worship experience in South Charlotte. After hosting services in the South Mecklenburg High School auditorium for little over a year, a new worship site was purchased and dedicated on August 22, 2004. This 46-acre facility allowed The Park Church to make impact within the city of Pineville, North Carolina and into South Carolina as well.
In 2006, Bishop Alexander heard God's call to greater expansion in East Charlotte and Center City. Driven by his vision, The Park Church purchased the Charlotte Merchandise Mart, making it one of the few churches in the nation to fuse enterprise and ministry models. With the addition of The Park Expo and Conference Center (formerly the Charlotte Merchandise Mart), The Park Church could offer a multi-faceted destination that included live-streamed and simulcast worship services as well as ample space for conferences, banquets, and exhibition space for trade shows. This facility represents the fruit of the "Faith Forward in Action" movement with plans to be a hub for leadership development, missionary training, and much more to come.
A leader among both Christian and civic organizations, Bishop Alexander has worked with government and community officials to address the community's most critical issues. Over the years, he has served as a board member of the Urban League of Central Carolinas, United Way, the Arts and Science Council, the N.A.A.C.P. Educational Committee, the Harvey B. Gantt Center for African-American Arts and Culture, and The Community Building Initiative. In addition, Bishop Alexander is the immediate past president of the Hampton University Ministers Conference. He currently serves on the board of the Charlotte Center City Partners, Christianity Today, Wycliffe Bible Translators, Mission America Coalition Facilitation Committee, and as Vice-Chair of Gordon-Conwell Theological Seminary Board of Trustees, Co-Chair of Gordon-Conwell Charlotte Board of Advisors, and Vice-Presiding Bishop of the Kingdom Association of Covenant Pastors..
In 2013, Bishop Alexander extended his many roles to include that of author. He published his first book, Necessary Christianity, through which he examines the 'must' statements of and about Jesus Christ within the Gospels. Written during a three month sabbatical, he strives to challenge notions of personal preference and entitlement in our lives with Christ.
Bishop Alexander is committed to his family above all else. He is married to Dr. Kimberly Nash Alexander and is the proud father of two daughters, Camryn Rene and Carsyn Richelle.

Dr. Kimberly Nash Alexander
First Lady
Minister Kimberly Nash Alexander is a native Charlottean and "Leading Lady" of The Park Church. She has been an integral part of The Park Church since 1993 and leads the Women's Ministry, Daughters of Divine Destiny.
Minister Alexander received her Bachelor of Science in Speech Language Pathology at the University of North Carolina-Greensboro and her Master of Science in Speech Language Pathology from George Washington University, and a Doctorate of Philosophy from Oxford Graduate School.
Minister Alexander believes that being an active part of the ministry at The Park Church allows her "…to unwrap my gifts for Christ and put them to use. I believe sowing seeds always reap a harvest that lasts beyond yourself."
She enjoys reading and cooking. Her favorite books (other than the Bible) include: The Lazarus Life by Stephen W. Smith and Emotionally Healthy Spirituality by Peter Scazerro.
Reverend Dr. Nicole Martin
Executive Minister
Dr. Martin received her Master of Divinity from Princeton Theological Seminary where she was the recipient of the Jones Prize in Music and the Swink Prize in Preaching. During her time in seminary, she served as the Director of Evangelism at St. James AME Church in Newark, New Jersey and spent a summer in ministry at Mandalay Baptist Church in Cape Town, South Africa. She earned a Doctor of Ministry at Gordon-Conwell Theological Seminary with an emphasis in African American Redemptive Leadership.
Dr. Martin currently serves as the Executive Minister at The Park Church in Charlotte, North Carolina under the direction of Bishop Claude Richard Alexander, Jr. She has been inducted into the prestigious Dr. Martin Luther King Jr., Board of Preachers at Morehouse College. She is a published writer for The African American Lectionary, a monthly columnist for the Faith and Values section of The Charlotte Observer and was also named one of the "Top Seven to Watch in 2011" by The Charlotte Observer. In 2014, Dr. Martin was appointed by the Mayor to serve as the faith-based representative on the Charlotte-Mecklenburg Coalition for Housing. She is also the founder and Executive Director of SoulFire International Ministries, which focuses on empowering others to reach their fullest potential in Christ.
Dr. Martin is married to her best friend, Minister Mark Martin, and they have two beautiful daughters, Addison and Josephine. Above all, Dr. Martin has a passion for God, a contagious excitement for the Gospel, and an insatiable desire that God be glorified in her life and in the world.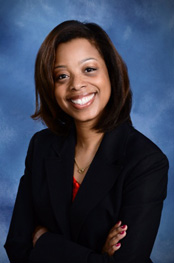 Reverend Dr. Nathaniel T. Brooks
Minister to Youth and Young Adults
Reverand Dr. Nathaniel T. Brooks is passionate about teaching, preaching, and spreading the Gospel of Christ. For several years, he has been a faithful servant and leader of several educational, community, and religious organizations. Brooks has preached and done missionary work in various developing countries: Kenya, St. Croix, Haiti, Guyana and Liberia. An advocate for education and social change, the Minister to Youth and Young Adults at The Park Church strives each day to empower youth and young adults to get the best education possible and to serve God diligently.
Reverand Dr. Brooks answered his call to ministry and was licensed on November 5, 2004, and three years later on November 20, 2007, was ordained into the Gospel. Brooks is a graduate of Norfolk State University, cum laude (B.A); Virginia Union University-Samuel Dewitt Proctor School of Theology (M.Div.); a Doctorate of Ministry from The Southern Baptist Theological Seminary (D.Min.), and a post graduate certificate of youth and theology from Princeton Theological Seminary.
A humbled and thankful man, Brooks has his wife, formerly Toccara Fenner, and their daughter Morghan Rachel Brooks, on this journey through ministry. Beyond the accolades and accomplishments, he embodies what is popularly known as being "faithful".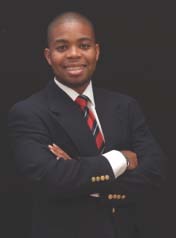 Reverend Taswell Henderson
Minister of Assimilation and Community Connections
For almost six years, Reverend Henderson's role has been to help The Park Church guests transition to members and embrace their new church home. Reverend Henderson also acts as liaison and board member for several civic organizations for The Park Church and is responsible for The Park Church Honor Guard.
Reverend Henderson holds two Associates Degrees in Engineering and Computer Science from Finger Lakes Community College in New York. He studied Electrical Engineering at Rochester Institute of Technology and earned a Bachelor's Degree in Organizational Management from Roberts Wesleyan College in New York. He also attended Trinity Theological Seminary and is currently pursuing a Masters in Business Administration and a Masters in Divinity from Gardner Webb University School of Divinity.
Henderson enjoys golfing with his wife, Carolyn, and listening to jazz. He and Carolyn have five children: Stacey, Wellington, Myque, Taswell III, Andre and seven grandchildren.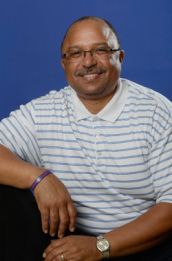 Reverend Willis Murphy Hickerson
Minister of Pacesetters and Prime Timers
(Members Age 50 and up)
Reverend Hickerson was born in Coffeyville, Kansas. He attended school in Topeka, Kansas; Omaha, Nebraska; and Washington, DC. Reverend Hickerson became a member of The Park Church Kingdom Team in December 1999 and, after moving from Pennsylvania, joined the church in January 2000. Reverend Hickerson received his Bachelor of Theology and Doctor of Divinity degrees from Clarksville School of Theology in Tennessee.
Reverend Hickerson's favorite book is The Power of Positive Thinking by Norman Vincent Peale, which his father encouraged him to read. He takes pleasure in all things musical and enjoys playing the saxophone, mentoring other musicians and leading music workshops. Reverend Hickerson also enjoys promoting and encouraging younger preachers.
Hickerson has five children; Carolyn Elizabeth, Venus Adora, Vousete Tre'Belle, Willis Murphy Jr. and Carl Que Hickerson, Sr.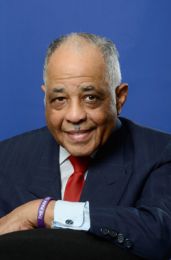 Reverend Dr. Major McGuire III
Director of Pastoral Care and Counseling
A native of Baltimore, Dr. McGuire has served The Park Church in this role, since 2002. He received his Certificate as a Pastoral Care Specialist from Presbyterian Healthcare Chaplaincy Services and provides counseling for Pre-Marital, Marital, Crisis Intervention, Family, Grief and Loss, Men's Issues, and Spirituality. He helps take people beyond their current circumstances towards the future and what God has for them.
Dr. McGuire received his Bachelor of Arts Degree in African American History from State University of New York at Albany, his Master of Divinity Degree from Union Theological Seminary and his Doctor of Ministry Degree from United Theological Seminary.
Dr. McGuire enjoys traveling, reading and sports. Two of his favorite books are: The People Have Driven Me On by Dr. Benjamin Mays and Ordering Your Private World by Gordon McDonald.
Dr. McGuire is married to Pastor Dorothy A. McGuire.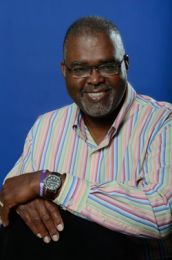 Minister Kimberly Morrison
Home Mission Program Coordinator
Born in Greenville, Tennessee and raised by her beloved grandmother, Minister Morrison oversees and provides leadership to The Outreach Ministry which includes the AIDS Care Team, Adopt-A-School, Home Mission, and Prison ministries.
A member of The Park Church for more than nine years, Minister Morrison was educated in Delaware and Virginia. She received her evangelist license from Mt. Carmel Baptist Church and ministerial license from University Park Baptist Church.
Minister Morrison enjoys cooking, personal training and reading. Radical, Taking Back Your Faith from the American Dream by David Platt is one of her favorite books.
Minister Morrison is married to Jerry and has four children; Tia, Raynita, Tamika and Kimberly.